Who Should Take the Risk Quiz?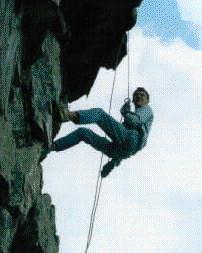 There are people whose goal in life is to achieve stability, order and safety. Others, on the other hand, have a subconscious drive for a dynamic life, never-ending excitement, and risk-taking. These needs and inclination are often unconscious; hidden from one's consciousness. The reason for plentiful troubles in life and many a lost fortune is the incompatibility between the person's propensity for risk and his or her actual lifestyle, choice of occupation, goals and ways to achieve them.
This quiz could benefit people feeling the tension in their life who are trying to determine the reasons for it and find useful recommendations on personal growth.
Those looking for a job, a better career or help with making an important decision, could use the quiz results to gain additional assurance that they are making the right choice.
Risk Attitudes Profiler may be of use for professionals involved in risk management to help assess and account for the risks associated with people's attitudes toward risk and uncertainty.
This quiz will help respondents to feel confident that they have chosen an optimal lifestyle that matches their risk profile.
Risk Attitudes Profiler is a valuable tool for pre-employment screening in occupations in which the applicants' risk appetite, risk tolerance, or risk aversion play a significant role.
Risk Attitudes Profiler could be invaluable for organizations assisting problem youths that need to determine what kind of psychological support would be most appropriate for specific individuals.
School counselors and communities helping at-risk youths could also find the quiz quite handy.
The test would make an indispensable and welcome addition to any counselor's arsenal. By helping reveal inadequacies in a client's lifestyle, it will make any recommendations made all the more meaningful and effective.